When looking to sell your land to a developer, it's difficult to know how much you should ask for. While other assets like vehicles inevitably lose value from wear and tear, land doesn't subscribe to the same laws of depreciation.
In fact, instead of losing value like timebound assets, land prices increased nationally by 8.8% in 2021, with Savills forecasting another 4.4% price growth for greenfield development land over the next five years.
But before your rub your hands together at the thought of more money, there are certain factors that impact the value of your land – and here are the main culprits.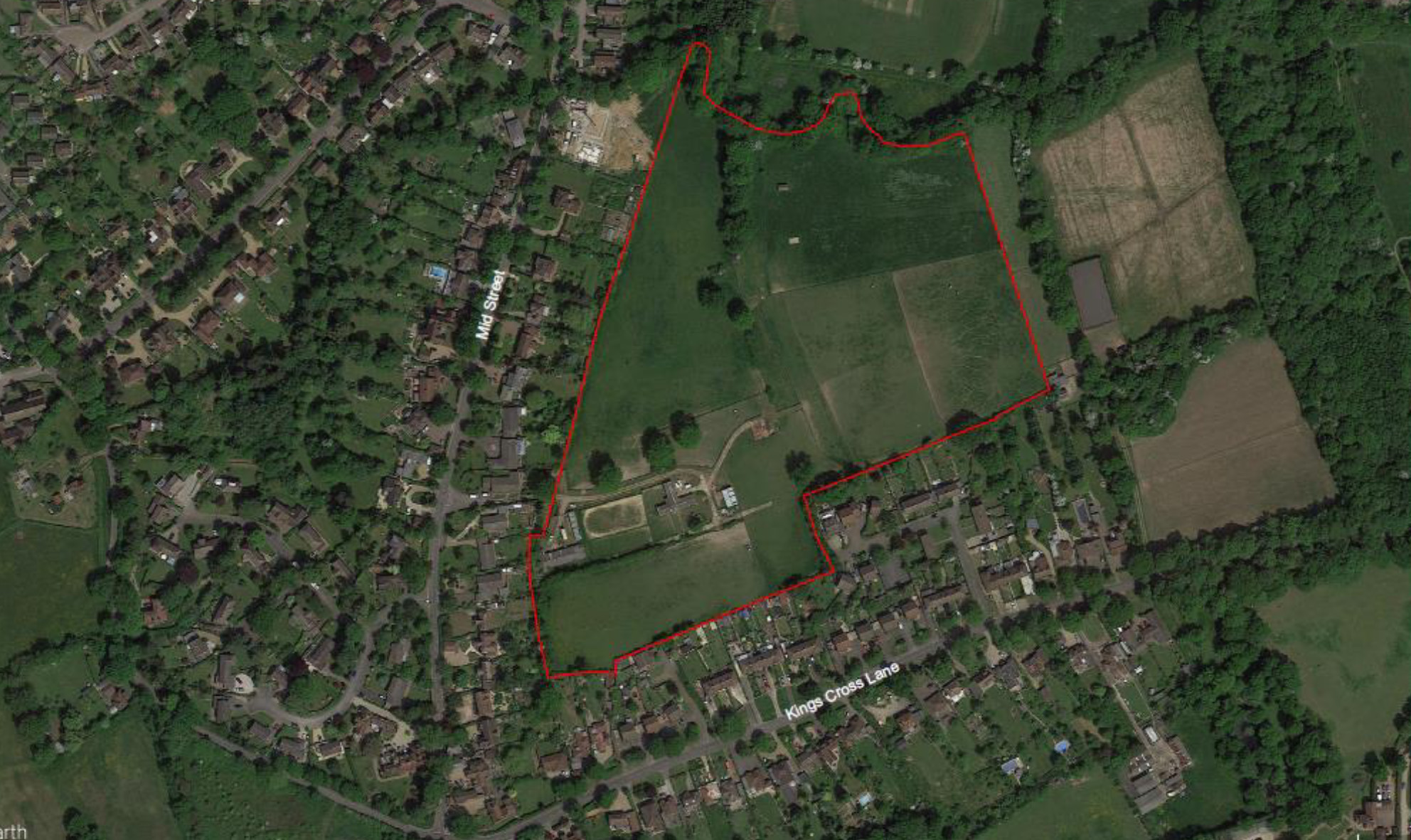 What factors affect the value of your land?
Location
As a general rule, the closer your plot of land is located to a city, the more it is worth. This is due to increased demand in populated areas where opportunities for developable land may be few and far between.
To give you a better idea of how much your land might be worth to a developer, the Office for National Statistics has shared the average price of property per square meter across the UK.
In mid-Sussex, property prices are £3,917 per m2, in Tandridge it's £4,314 and in the London suburbs, prices are as high as £6,115.
Of course, there are other factors at play which will determine the true value of your land, but it goes to show how price is hugely influenced by location.
Local amenities
Before a developer makes a bid on your land, they'll check the local surroundings and amenities available to prospective home buyers.
The convenience of nearby supermarkets, shopping centres, medical facilities, schools and dentists will be reflected in the value of your land, as well as the subsequent sale price of each property built by a developer.
Contrastingly, if your plot of land is limited by neighbouring amenities and infrastructure, it's likely you won't be offered top prices from developers due to limited return on investment.
Transport links
A plot of land located in an area near transport links will fetch a higher price. Whether it's a clearly defined hierarchy of roads or nearby access to a train station or bus stop, having ease of mobility is a desired attribute for residents, which is reflected in higher property prices.
This means developers are willing to pay top prices for land, knowing they'll receive a higher return on investment. More information, right here.
Land records and proof of ownership
Selling your land with verifiable records of past purchases and proof of ownership will increase value and attract more buyers.
If you're not sure how to check or obtain proof of ownership, all property records for England and Wales are registered with HM Land Registry.
Will rising build costs affect the price of my land?
Recent inflation has meant the cost and availability of materials has increased significantly over the past year. A recent report from Savills says build costs have gone up 6.5% in the first quarter of 2022 alone.
The report also states: "there continues to be a limited supply of land coming through the planning system which has driven intense competition for sites. At a national level, 16% fewer homes were granted consent in the 12 months to Q4 2021 compared to 2019".
So, whilst developers are left to negotiate higher build costs and fierce competition for land, the price paid for your plot is somewhat offset by the relative increase in national property prices.
In fact, data shared by the Office for National Statistics confirmed house prices have increased at the fastest pace since 2006, with the average UK home hitting a high of £278,000 in March 2022.
To conclude
If you have a plot of land you're thinking about selling, now might be the right time to contact a developer.
With the competition for land at an all-time high – and with property prices continuing to climb – you're in a strong position to fetch a high price for your land.
For more guidance and advice on what affects the value of your land, get in touch with us today.