Whether you want to sell your farmland, a redundant commercial site or perhaps a large garden, finding the right property developer for your project can be a virtual minefield.
More than ever, the internet is littered with pages of developers claiming to offer the highest price for your land with the lowest inconvenience.
So, how do you know who to believe? Here, we've listed our top priorities to help you find the right property developer for you.
But first: what is a property developer?
A property developer finds tracts of land suitable for development. This involves obtaining necessary permissions from local authority as well as assessing restrictions, covenants and easements of the land.
Of course, the idea with any development is to raise land value. But aside from financial benefits, building new homes also has a social value by helping the national housing crisis.
Who works with a property developer?
Essentially, anyone wanting to sell their land. It could be a homeowner who wants to sell part of their garden, a farmer with a derelict barn or even an industrial estate owner with redundant commercial units.
With each scenario, a property developer will complete all the necessary checks, surveys and assessments before making an offer to buy your land.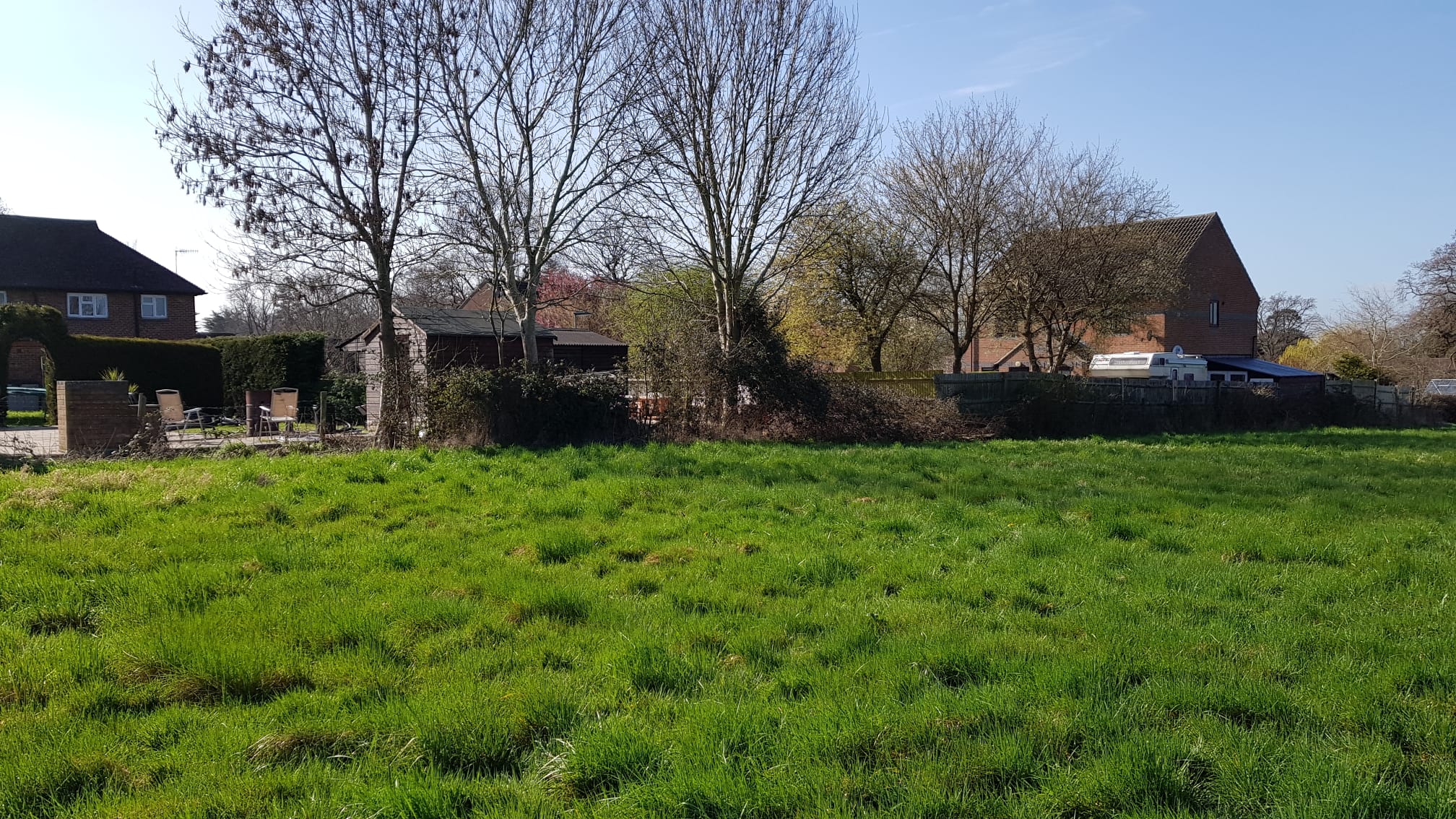 Check finances
Before you invite a property developer to survey your land, it's advisable to check their registrations, confirmation statements and annual accounts on Companies House.
After all, dealing with a property developer without the financial credibility or backing to buy your land is a waste of time for both parties. Yet, you'd be surprised how many deals fall through due to a lack of funds.
Don't be fooled by price
Most land sellers will obtain an offer from three property developers before opting for the option willing to pay the highest price.
While this may seem logical at face value, unfortunately some property developers are purposefully optimistic with their pricing to win your business.
A typical scenario might involve a property developer advising you they can build ten units on your land, only to later be refused planning permission by local authority.
This whole process can take anywhere up to 18 months. By which time you've built a relationship with the developer and are more inclined to continue the sale at a reduced price reflective on a revised application with fewer houses.
It's a nasty tactic. But sadly, it exists.
Our advice? If an offer seems too good to be true, it probably is!
Check previous developments
Any reputable property developer will showcase links to previous projects on their website or through social media channels.
Take your time to read case studies, testimonials, upcoming projects, awards, achievements, company history and even their values and ethos.
Visit completed projects
It's all very well a developer telling you they're the right fit for your project. But if you truly want to see what they can do, visit completed sites – it'll provide a strong indication of their capabilities.
If the opportunity arises, you could also talk to existing owners and ask for their unfiltered opinion on the quality of their property.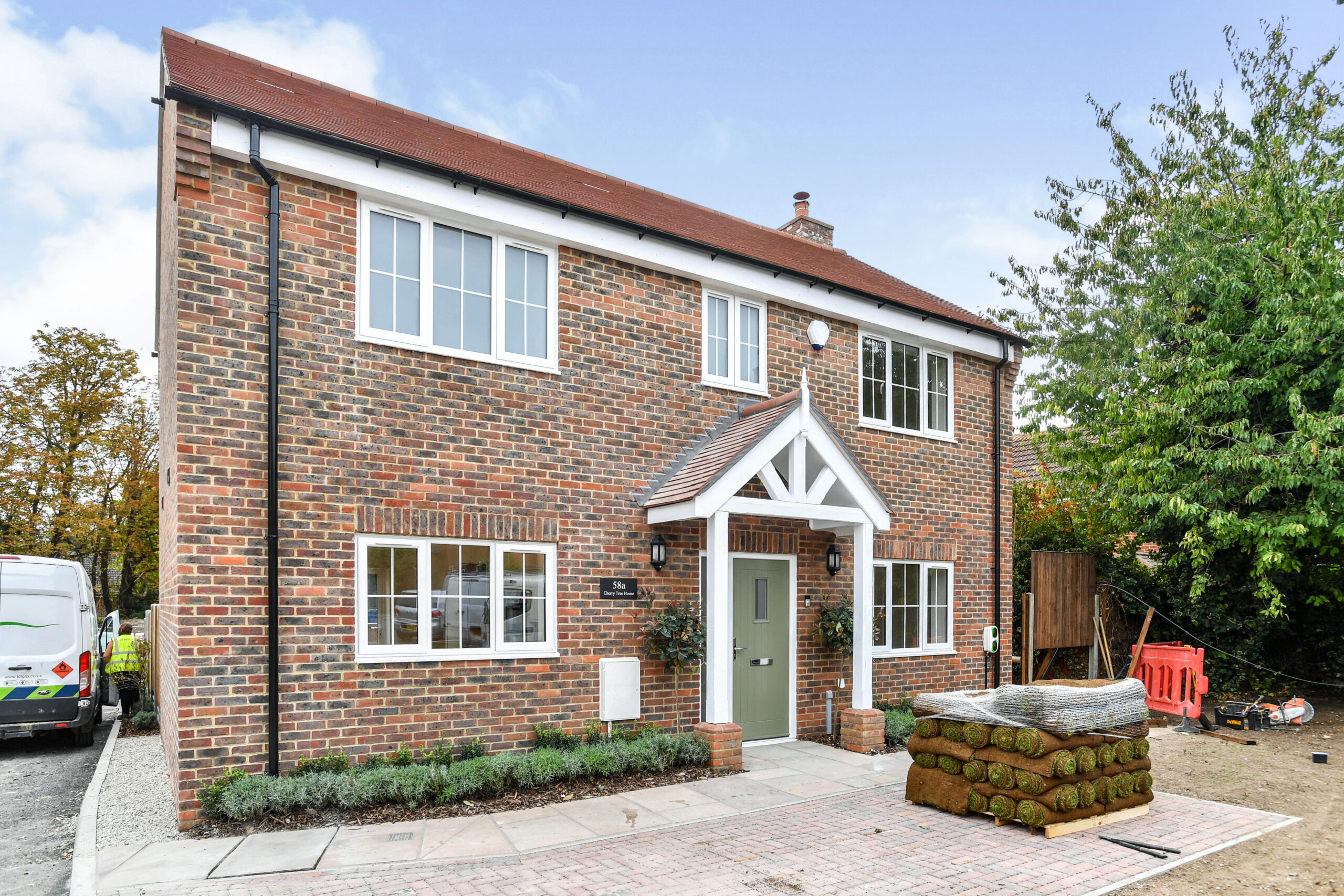 References from landowners
If you want a trusted opinion on the credibility of your prospective developer, then social proof is the way to go.
Of course, any property developer can tell you they're the best suited to buy your land. But wiser sellers realise such claims require a level of validity.
If you would like to read our references from landowners, leave us your email and we'll send them to you.
Accreditation and professional bodies
As well as references from satisfied landowners, having links to industry accreditors and awarding bodies is a rubber stamp of approval.
At Blackthorn Homes, we are proud to be a recognised property developer with:
Home Builders Federation (HBF)
Construction Skills Certificate Scheme (CSCS)
Royal Institute of Chartered Surveyors (RICS)
Chartered Building Company
Chartered Institute of Building (CIOB)
Considerate Constructors Partner
Our Managing Director, David James, has also achieved Fellowship status with both RICS and CIOB.
Why not use an agent to find the right property developer?
You could do, but it comes at a cost.
On average, you can expect to pay a 2% commission on the purchase price of your land as well as additional fees of retained sales on every unit built thereafter.
However, by approaching a property developer directly, you'll bypass unnecessary fees as well as building a direct relationship with clear lines of communication.
Want to find out if Blackthorn Homes is the right developer for you? Get in touch today.